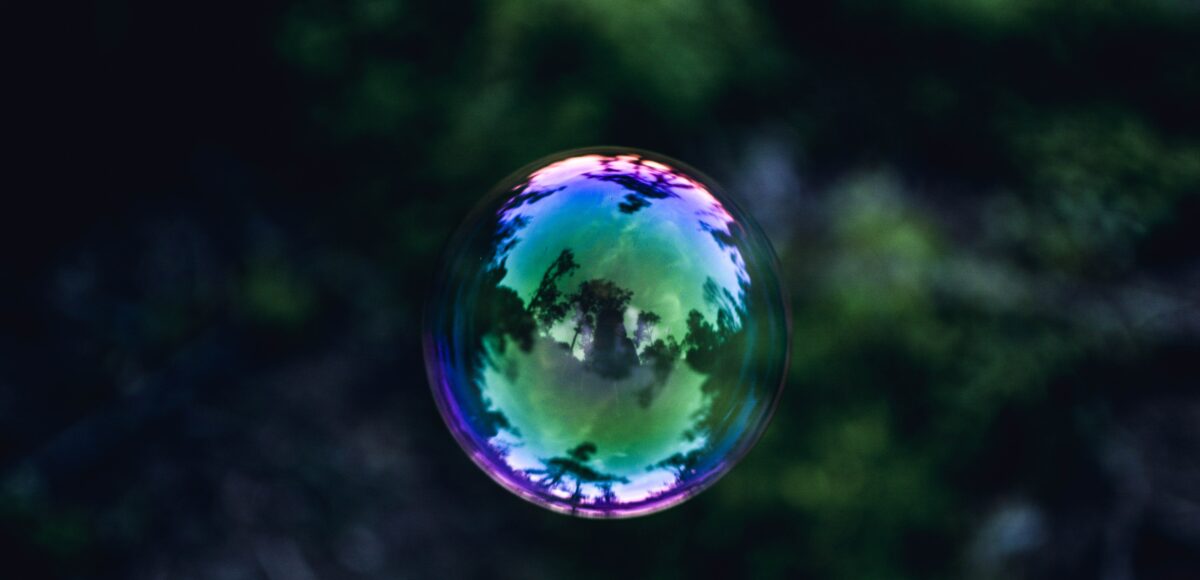 Will inconsistent ESG ratings be the reason we burst the green bubble?
The idea of ESG investing may have originally been well intentioned, and tools and standards are a critical component to ensure this happens. Major players in the industry such as MSCI, Sustainalytics and ISS ESG have their own propriety frameworks where they prioritise different factors and use different sources of data. The lack of standardised methodologies among rating agencies contributes to the inconsistency and greenwashing in ESG ratings and makes it even more difficult for investors to navigate the market. Recently, one of the most influential ESG rating corporations (MSCI) downgraded the ESG ratings of 31,000 investments funds after an update in their methodology and an increase in standards for AA or AAA ratings. This is a prime example of where regulatory action should have been addressed because a lack of shared standards and transparent methodologies will lead to inaccurate and inflated ratings which will ultimately undermine effective decision-making by investors.
We have been hearing for a while now that the lack of available quality data is manipulating the accuracy of information in the ESG field, which in hindsight is fostering a repeat cycle of the financial crisis in 2008. Although quality check is a huge part of the issue, what also needs to be addressed is the overreliance on quantitative data, which not always is verified or validated by a third party against a robust and certified standard, and the lack of assessed and monitored impact. This conditions the industry to overlook qualitative aspects of a company's sustainability performance, not capturing the full picture of a company's environment and social impact. The issue with social data when it comes to ESG ratings is that there are regional and cultural biases that influence the formation of metrics and criteria. Corporate social metrics rely on individual data, and with certain regulations in place it becomes even more difficult to disclose and manage the quality of this data.
ESG ratings primarily focus on assessing a company's current sustainability performance rather than evaluating its progress over time or the impact of its initiatives. Incorporating initiatives that are monitored and evaluated over time would provide a forward-looking approach to the sustainable performance of a company and identify opportunities of improvement. Acknowledging that ESG-alignment is an ongoing process and not something that can be achieved by a single rating allows companies to continuously improve but also ensure there are real benchmarks for competitors to rely on and provide investors with a forward-looking perspective on investments.
Interpreting the complex methodologies and navigating the vast array of ratings can clearly be overwhelming. Many investors may lack the necessary expertise to distinguish between various ratings agencies or question the assumptions and biases that we discussed earlier within current ratings. Without the support of regulatory oversight, the way ESG ratings are currently headed will only inflate the green bubble more.
Any good news? Of course!
To shed light on this confusing landscape, there is an emerging regulatory framework on the horizon. The International Accreditation Forum (IAF) has developed a working group attended by representatives of standardising bodies, accreditation bodies and certification bodies from around the world to clarify the fundamental principles that must be met to provide all stakeholders with accurate, reliable, comparable, and credible sustainability claims. ISO/IEC 17029 is the only reference standard for attesting the conformity of sustainability claims and Get It Fair is the first and at present still the only program in the world that has the accreditation purposes. With respect to the ISO/IEC 17029 standard, Get It Fair (GIF) has the aim of proposing:
An ESG rating.

A sustainability report (in line with CSRD).
The in-depth and thorough analysis used in the Get It Fair program cultivates a reliable process that ensures a proper evaluation of the sustainable claim which in turn can be validated by the "Get It Fair ESG Rating Scheme", the first third party ethical label program that aims to validate the claim "GIF Responsible Organisation", in compliance with the international framework of rules and standards, including UNI/Pdr 102:2021, and provides a "RESONABLE" level of assurance. The use of the GIF ESG rating has the opportunity to enhance credible sustainability claims since there is a strong focus on a process of continuous improvement towards sustainability with the involvement of all stakeholders. This would ensure that ESG ratings would assess a company's sustainability performance over time.
At E.S.G. Solutions we wanted to be part of a program that proposes a credible solution which goes beyond the limited assurance provided by the usual suspects regarding corporate sustainability reporting. We have thus trained our staff through the GIF AP Credentialing System to become third-party accredited professionals in compliance with internationally recognised standards. This has also been driven by the new corporate sustainability reporting directive and the sustainable finance disclosure regulation. To know more about what we are getting trained on have a look at our recent blog post: https://esgsolutionsltd.com/gif-ap-credentialing/
The challenges of ESG ratings like the lack of standardisation, data quality, greenwashing and educational awareness do not make it easy to obtain reliable ESG data. The fact that the credibility of ESG ratings play such a pivotal role in shaping investment decisions only further highlights the need for these challenges to be addressed. If we cannot overcome these challenges, we are inevitably going to burst the green bubble that has formed, and we all know how this narrative plays out. We must take this as an opportunity to enter a new era where we are providing innovative frameworks that are not only collectively and consciously embodying all parts of the ecosystem but also incorporates a forward-looking approach.
Sources: