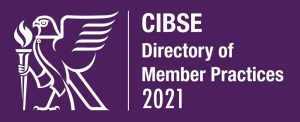 CIBSE | The Code of Professional Conduct
About CIBSE
The Chartered Institution of Building Services Engineers (CIBSE) received its Royal Charter in 1976. It is the professional body that exists to support the Science, Art and Practice of building services engineering, by providing our members and the public with first class information and education services and promoting the spirit of fellowship which guides our work.
CIBSE promotes the career of building services engineers by accrediting courses of study in further and higher education, by approving workbased training programmes and providing routes to full professional Registration and Membership, including Chartered Engineer, Incorporated Engineer and Engineering Technician. Once qualified, CIBSE offers a range of services, all focussed on maintaining and enhancing professional excellence throughout a career.
CIBSE is the standard setter and authority on building services engineering. It publishes Guidance and Codes which are internationally recognised as authoritative, and sets the criteria for best practice in the profession.
The Institution speaks for the profession and so is consulted by government on matters relating to construction, engineering and sustainability. It is represented on major bodies and organisations which govern construction and engineering occupations in the UK, Europe and worldwide.
CIBSE is a pioneer in responding to the threat of climate change. Buildings account for almost 50% of damaging carbon emissions, yet innovative services design can bring dramatic improvements in energy efficiency. CIBSE Members continue to create the most environmentally friendly systems in major projects across the globe.
Members belong to a global network of professional support and expertise. They receive the monthly CIBSE Journal and regular email newsletters, to keep them abreast of breaking news and new opportunities. A full programme of meetings and events each year offers hundreds of opportunities for members to meet and learn from colleagues and experts, to explore new ideas and take part in continuing professional development (CPD).
Student and Graduate members can benefit from bursaries to help pay tuition fees, and advice which is tailored to their specific needs, aimed at obtaining Registered status in the shortest possible time.
At E.S.G. Solutions we are proud to employ CIBSE Members of the Institution, in all grades, who are required to maintain the highest standards of professional conduct.
All Members must order their conduct in accordance with this Code. Members engaged in work outside the United Kingdom shall comply as far as is possible with this Code and with any established standards of conduct that exist in that country.
CIBSE Members shall:
At all times so order their conduct as to uphold the dignity and reputation of their profession and to safeguard the public interest in matters relevant to the art, science and practice of Building Services Engineering.

Exercise professional skill, care and diligence to the best of their ability and discharge their duties and responsibilities with fidelity, and with proper regard for professional standards.

Actively maintain, and where possible encourage others to maintain, their professional competence through systematic improvement and broadening of their knowledge and skill in accordance with Institution guidelines on Continuing Professional Development as published from time to time.

Reject bribery and all forms of corrupt behaviour, and make positive efforts to ensure others do likewise.

Avoid, where possible, real or perceived conflict of interest and disclose to their employer or client any significant interest in another company, firm or person  undertaking any business which may benefit directly or indirectly from their work.

When acting on behalf of the institution act in accordance with the Seven Principles of Public Life, accurately represent the views of the institution, and refrain from promoting their own or their employers' interest.

Take all reasonable steps to prevent avoidable danger to the health, safety and welfare of themselves, colleagues and the general public.

Raise a concern, either within the workplace or externally, including a danger, risk, malpractice or wrongdoing, which affects others.

Promote the principles of sustainability and seek to prevent avoidable adverse impacts on the environment and Society.

Only undertake work for which they have sufficient professional and technical competence and adequate resources to meet their obligations. They should also disclose relevant limitations of competence.

Treat all persons fairly and with respect and embrace equality of opportunity, diversity and the elimination of discrimination.

Cooperate and integrate proactively and with other professionals in the built environment

Adopt a security minded approach and observe the proper duties of confidentiality owed to appropriate parties.

Notify the institution if convicted of a criminal offence or disqualified as a company director.

Assess relevant liability, and if appropriate hold professional indemnity insurance.

Notify the Institution of any significant violation of the Institution's Code of Conduct by another member.
In 2021 we added E.S.G. Solutions as a consultancy firm included in CIBSE's Directory of Member Practices. For more details click here: https://www.cibse.org/directory-of-member-practices/environmental-social-governance-solutions-limited