A People's business

We are a committed team of passionate sustainability consultants who strive to provide our Clients with fully customised solutions for their business.

Our boutique consultancy is proud to offer a professional network of global experts in ESG matters and digitalisation who share the same sense of responsibility, ethics, ambition and most importantly a fiery passion for sustainability.

We have a purpose that drives our operations: making this planet a better place to live and to thrive is our mission, with a vision of consolidating at global level our status of trusted consultants who genuinely care about their projects, because they empower us and our Clients to make a positive impact in life.

Client-centricity is intrinsic in our seller-doer business model, as we rely on our ingenuity and empathy to deliver bespoke sustainable services, driven by values that we strongly believe in: integrity and respect.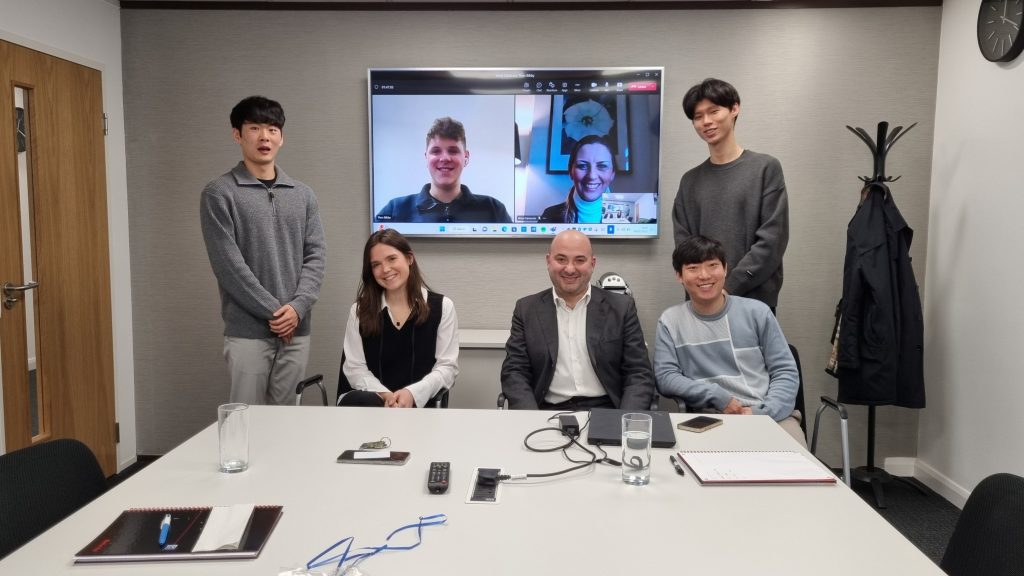 Client profile

In 1987 the Bruntland Commission published "Our Common Future", about the issues of economic development and environmental stability. For many this report formally introduced the definition of "sustainable" development i.e. meeting the needs of the present without compromising the ability of future generations to meet their own needs. Although we fully embrace this original concept, things have definitely evolved over the years and today when we speak with our Clients about "sustainability" we realise that the term has completely different meanings for different businesses.

We do cover a lot of ground around sustainability and the broader ESG agenda, hence inevitably our Client base is very diverse and each of them has very specific requirements that we need to address. We have learned to adapt quickly to the multifaceted nature of sustainability, still maintaining sharp focus on the peculiarities of each Client's business. For a better website user experience, here we have sorted our Clients base by their profile but - as we have never really been huge fans of compartmentalisation ourselves - we decided to leave the last category for the most interesting one...YOURS!
Our target Client is the Head of ESG or the Sustainability Officer of an ambitious company, striving for boosting the firm's green credentials and putting it firmly on the 
radar
 of the most ambitious investors.
We support them from the identification of a suitable ESG strategy, ideally also with the implementation of a net-zero carbon pathway, whilst delivering on their behalf various disclosing and reporting tasks, either on a voluntary or mandatory basis (GRESB, CDP, SBTI, TCFD, GRI, EPRA, INREV, SDG, SECR, GHG verification, etc.).
As all these third-party sustainability frameworks continue to evolve, and the reporting demand increases, being able to rely on a trusted consultant who can manage and interpret ESG data to track sustainability performance across key indicators enables them to take meaningful actions, report to Executives with confidence and enhance market visibility.
We support Asset Managers and Risk Managers to make informed investment decisions that would allow our Client's portfolio to grow and add value over time.
Our expertise in identifying climate-related threats and opportunities that may impact their business operations makes us their perfect partner to design robust adaptation plans to mitigate risk.
Our specialism is the identification of stranded assets that may not meet future energy efficiency standards and/or market expectations and hence may be increasingly exposed to the risk of early economic obsolescence.
General contractors and commercial, residential and infrastructure developers usually approach us for support with the identification and quantification of the integrated value that ESG factors bring to the development.
We may also be asked to provide their design team with specialist advice on certain deliveries required to award planning permission, such as energy assessments, sustainability strategies, low and zero carbon feasibility studies, dynamic simulation modelling, thermal comfort analysis, environmental certification, collation of transport and/or social performance data for reporting purposes, net-zero carbon ambitions, etc.
Clients seem to appreciate above all our ability to promptly identify at the very early stages of the planning and design process opportunities that may enhance the performance of the development and allow differentiation against peers and competitors.
Real estate is by far our favourite market niche, where we provide valuable insight on defining the material ESG factors that are fundamental to our Clients' business operations and reputation.
Our support is not just strategic and doesn't stop with the creation of market-leading sustainability propositions through the creation of a bespoke vision, policies, ambitious targets, KPIs and action plan for implementation.
We go on employing cutting-edge technology that allows us to process big data and deliver engaging reports and communications to share the company sustainability performance with stakeholders, for better engagement and marketability.
Our support continues with the provision of certified professionals who assist landlords with their mandatory compliance obligations (e.g. certification, auditing) and voluntary assessments (e.g. well-being and post occupancy evaluations) which improve their relationships with tenants and employees.
This is a vast category that includes corporate occupiers and large retailers, office and industrial tenants, local authorities.
One of the most popular enquiry that we receive is to undertake a site visit at their premises and undertake a bespoke audit.
It might be an energy survey to identify quick wins to reduce their carbon footprint, an indoor air quality assessment to provide recommendations for improving the well-being of the occupants, an ESG review of the asset to assign a rating of their current and potential performance, a mandatory inspection driven by regulatory compliance (e.g. Display Energy Certification), 
a post occupancy evaluation after construction and handover of a building
.
We support institutional and pensions investors, sovereign, insurance and private equity funds, banks, large family portfolios and investment managers who need to benchmark the ESG credentials of an asset.
For this category of investors we provide analytics tools and market insight that will complement their strategic evaluations.
We also engage with smaller investors (from £50,000 to £5 million) keen to invest in either
innovative IT start-ups in
the sustainability sector or
high-yield real estate projects.

For them we can set up and help implement a bespoke investment strategy to maximise the return on investment of the capital employed.
The ESG performance of an asset is progressively becoming the most important criterion according to which an organisation is evaluated by their stakeholders.
We offer discreet, independent reviews of an organisation's sustainability disclosure and reporting, providing honest and impartial feedback about the overall strategy, accountability and transparency.
This category also includes Building Managers of individual buildings and real estate consultancy companies who manage large property portfolios, for whom we operate as their approved sub-contractors.
They usually engage us for support around specialist energy efficiency and environmental issues, compliance, benchmarking, operational performance and certification.
Architects, en
gineers and surveyors may not employ in their practices on a permanent basis any sustainability experts, who can deliver specific tasks which are not part of their businesses' core service offering.
We help such colleagues enhance their offer and create plenty of value for the end Client by complementing their scope with our vast range of professional services for the construction sector (e.g. energy efficiency, landscaping design, etc.).
Typically these Clients approach us for compliance issues that require ad-hoc certification and for support with their ISO 14001 EMS or ISO 50001 EnMS agenda. 
Track records confirm that they also engage us for generic compliance auditing or reporting (e.g. SECR in the UK), updating their energy and environmental legal registers on an annual basis, undertaking voluntary or mandatory auditing (e.g. Article 8 EED), implementing sub-metering projects, promoting sustainable initiatives and communications campaigns, setting up net-zero carbon strategies and providing support for better stakeholders engagement.
Human Resources departments usually contact us when they get drawn into wider compliance issues (e.g. ESOS mandatory energy audits), especially when their firm doesn't employ an Energy & Environmental Manager or an EHS Manager.
Typically they also tend to be the first point of contact to gather transportation data (e.g. details of mileage claimed by employees) and in many cases corporate policies too.
Setting up accurate utility budgets, analysing utility costs breakdown and having confidence in accruals, together with understanding year to year expenditure variances is a valuable service for an Accounts department, especially for those organisations which are not ISO 50001 EnMS certified or may not undertake any formal validation process before paying their bills.
We can deliver a fully managed service on their behalf, thus 
making their lives easier and facilitating their co-operation with Property Management teams.
We also support them with non-financial disclosure and reporting (e.g. about energy and carbon) in those Countries where these reports need to be filed with the company's annual accounts.
Industrial Clients usually approach us for energy, environmental, health & safety and social compliance issues, either at corporate level or for individual sites.
For large energy users we have a vast experience in implementing customised energy and carbon reduction initiatives and in undertaking sustainability audit reviews for their operations.
We also provide valuable insight about financial support, tax relief, national subsidies and regional grants available for companies that want to invest in renewables and the green economy.
One of our most appreciated services is the pan-European compliance management and delivery of the mandatory energy audits required by Article 8 of the Energy Efficiency Directive 2012/28/EU: our network of qualified Associates can support international clients to keep track of what needs to be done in each of the EU Member States, in which location on a given date and by whom, providing hassle-free support and avoiding fines worth thousands of euros!
Firms also engage us to deliver bespoke workshops to their staff, typically about the ISO 50001 EnMS agenda, and communications campaigns to promote stakeholders engagement.
Value creation for us doesn't stop with major investments and large development projects.
We love to support also small businesses, home owners and even residential leaseholders who want to get more value from their assets and - of course - save energy, carbon and associated costs.
For example we provide strategic insight and technical solutions on how to enhance your back yard garden with the right plants and flowers, how to convert a country house in a lovely bed and breakfast and a small family-run hotel in a luxury boutique resort with restaurants and swimming pool facilities, obviously powered by renewables!
For residential apartments we have delivered full condition surveys, installations of solar PV panels and major refurbishment projects fully subsidised by low-carbon grants (e.g. feed-in tariff, Superbonus 110%) or similar green finance options, including the involvement of Energy Service Companies.
We help agencies, academies and professional sports organisations, who are keen to show sustainability leadership which can truly differentiate them from the competition, to 
build brand reputation 
and make a difference on environmental, social and governance issues.
We embrace the principles enshrined in the United Nations' Sports for Climate Action Framework and help Clients work collaboratively with their peers and relevant stakeholders to develop, implement and enhance the sustainability agenda in sports.
Here you are!
We would love to be there to wave your flag within your organisation and empower you to achieve your personal and professional goals!
Why don't you drop us an email at [email protected] for an introductory discussion or just or give us a call on +44 (0)20 4526 8272 if you fancy a chat about your sustainability journey to date?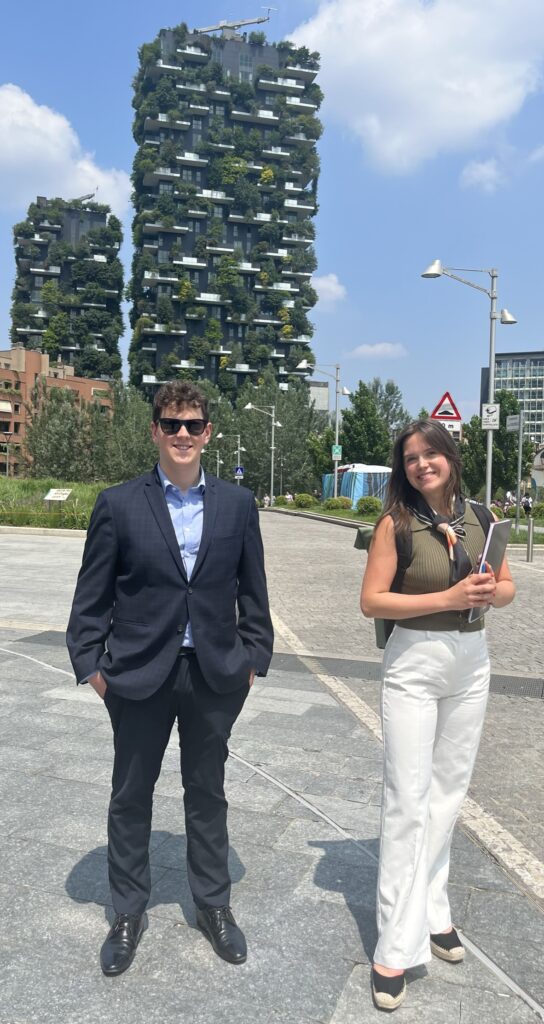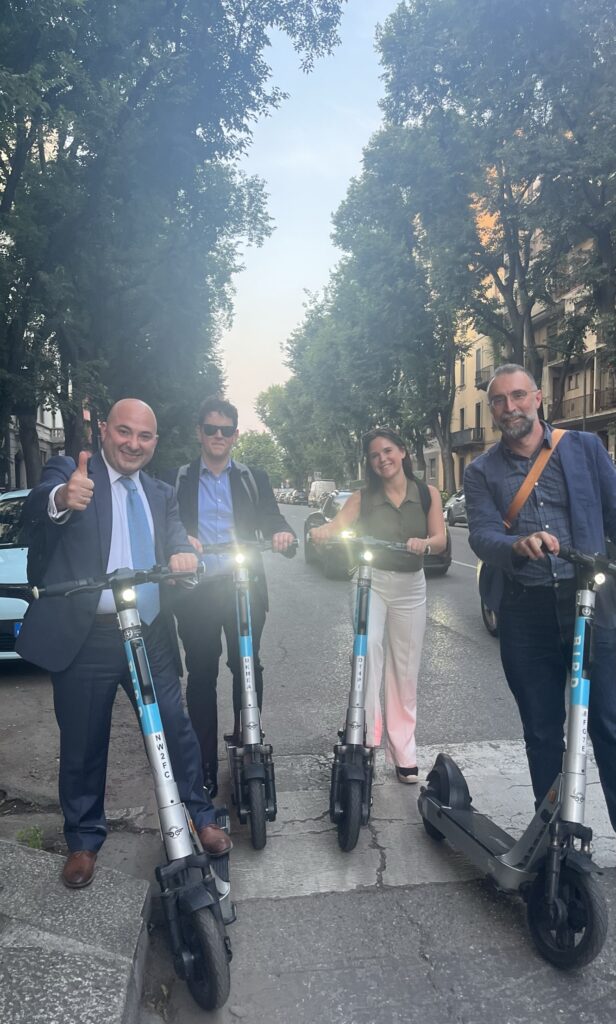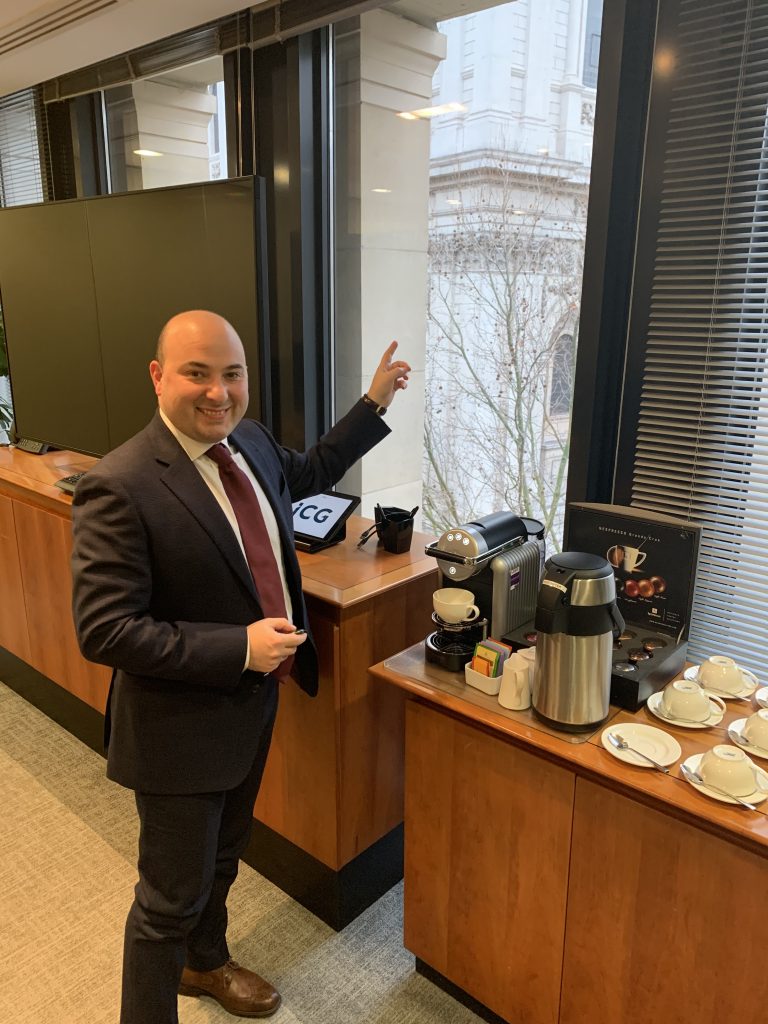 Here to help!

Here's your trusted business partner, the team that makes it happen for you, fiercely committed to pushing the sustainability agenda and delivering strong results that last!

All our consultants have a longstanding history of successfully assisting Clients in providing clear-sighted strategic business support and delivering a broad range of bespoke advisory services in a cost-effective, robust and timely manner.

Our approach consists in firmly putting Clients at the centre of our proposition and work with them to establish a robust sustainability framework. Our real strength is the familiarity with managing and meeting their expectations and requirements in the market niche of ESG matters.

We are solutions driven and believe in strong business partnerships developed over the years with Associates, located globally, who represent subject-matter experts with a prior track record of working together and can be drawn on as and when required.

The combination of technical competence, global presence, relevant experience and our hunger for digitalisation allows us to be valued by our Clients as their trusted sustainability advisors.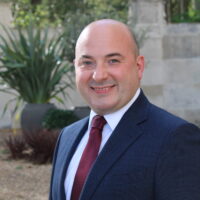 Antonio Messina
Managing Director & Founder

A passionate advocate of sustainable development and ESG investing impacts, who happens to be an international expert in real estate operational performance, low-carbon architecture & engineering and global energy compliance management. Antonio is a Chartered Environmental Engineer who belongs to both the UK and Italian Engineering Councils, Associate Member of the Energy Managers Association, CIBSE "Low Carbon Consultant" for ISO 50001 EnMS, Non-Domestic Energy Assessor Levels 3&4 (SBEM) and 5 (Dynamic Simulation Modelling), DEC Assessor, ESOS Lead Assessor, BREEAM In-Use Auditor, ISO 9712 L2 thermographic operator and Fitwel Ambassador.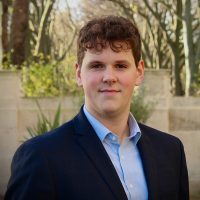 Theo Bibby
Senior Consultant

E.S.G. Solutions' first employee ever is a bright and talented Geography graduate with relevant experience in ESG strategy, GHG reporting, ESOS transport audits, fit-out guides, Article 8 EED projects (ESOS in the UK), data and policy management and industry benchmarking advisory services such as GRESB assessments. Theo has worked on various environmental compliance projects in addition to providing energy management services for several major players in the property sector. He comes from a background in various environmental, economic and social issues, enriched by experiences developing an ESG banking app and volunteering for a climate change charity.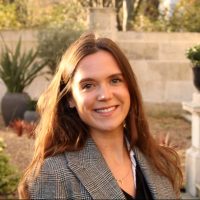 Alexa Chanliau
Graduate Consultant

Bilingual in both French and English, Alexa carries an international background. Her education lies within International Business Management and an MSc in Global Prosperity at the University College of London. Her role in our London office builds on her education and strong appetite to assist clients with environmental, social and governance issues. Her research focused on the impact of Green Taxonomies, and she is now keen to work with sectors to meet net zero and drive sustainable outcomes in the environment and society. She has volunteered at Clusters, a Not-for-Profit initiative in systemic change where she co-developed a platform for Youth Advisory Engagement in Organisations.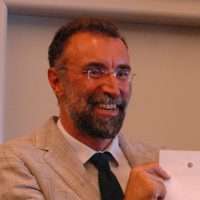 Franco Pecchio
Industry and Metering

Based in Italy, Franco is an environmental engineer with a solid background in energy policy and impacts, developed while working as a researcher at the Bocconi University, and in energy efficiency, through his professional career as a TÜV SÜD certified Energy Management Expert (EGE in Italian) for both the construction and the industry sectors. Franco brings his vast experience with the hospitality sector (especially hotels, for which he often acts as an off-site Energy Manager) and large industrial facilities for which he delivers in-depth energy audits and sub-metering projects which allow Clients to implement targeted Monitoring & Targeting projects.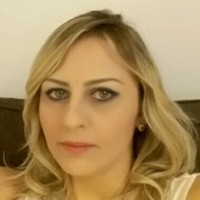 Dr. Anna Carroccio
Landscaping and Economics

Keen and enthusiastic landscape designer with a strong academic background in Forestry and Environmental Sciences, Anna is experienced in quantifying the economic value of the proposed green features. Able to support both final Clients and professionals from the very early stages of the design process to the management of the contractors on-site. Author and co-author of various books and articles regarding green policies and key environmental issues such as land grabbing, cohesion policy and EU funding. Teacher in CPD training courses about sustainable design for building interiors and outdoor spaces. BSc MSc PhD in Economics and Agricultural Policy.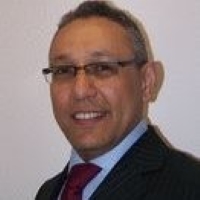 Joe Haile
M&E Feasibility and Design

Founder of the M&E technical consultancy Synoptic (Consulting Engineers) on the belief that Engineering Services is not a commoditised industry, but one that can add value at every stage of a building's life. Joe is a committed Chartered Mechanical Engineer with a strong Client focus, striving to support the development of a built environment that meets business and social needs both today and moving into the future. Specialisms include: low and zero carbon feasibility, M&E due diligence, condition and dilapidation surveys, cost consultancy, capacity assessments, capital plant replacement, building automation & BMS reviews.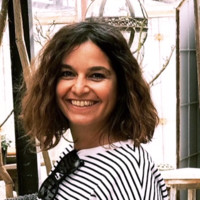 Dr. Vassia Paloumbi
Engagement and Operational sustainability

A former Bank of England's, Tate Museums' and LB of Hammersmith and Fulham's Energy and Environmental Manager, Vassia is experienced in delivering sustainability strategies and projects across private and public organisations. She brings extensive expertise in engaging stakeholders at all levels, leading and inspiring internal workforce. A passionate individual with strong ethics and communication, interpersonal and negotiation skills, with demonstrated history of creating and implementing relevant policies and strategies with a strong focus on delivering environmental excellence and financial savings.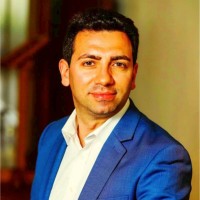 Francesco Fasanella
Real estate investments and Property development

Francesco is a London-based member of the Royal Institution of Chartered Surveyors, he has more than 10 year's of experience in property investments and development. His expertise focuses on high-yield residential and commercial projects in London and Italy. Providing clients with different investment strategies is central to Francesco's approach when maximising the Return on Investment of the capital employed. As a qualified Italian lawyer, having graduated from the top cum laude at the "Università degli Studi – Roma III" in Italy and LLM from King's College London, Francesco draws upon his early career in law, believing that this offers clients an added element of diligence to the services provided which is integral when dealing with multiple parties. Francesco has also obtained an MSc in Real Estate Development from the University of Westminster. When working with his clients, Francesco adopts a personal approach as he believes that this is key to understanding their strategic goals and leads planning and construction projects with high attention to detail. He speaks Italian, English and French fluently.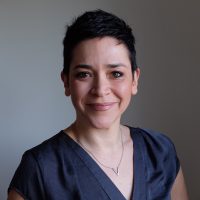 Empowerment and Soft skills

Author of "SustainABLE: How to Find Success as a Sustainability Professional in a Rapidly Changing World" and founder of Green Gorilla, Virginia is an architect with strong technical grounding on energy efficiency and sustainability in the built environment. She brings her passion and expertise to support sustainability professionals to feel empowered and make an impact. Her tailored training and coaching programmes bridge the soft skills gap in technical fields to result in effective and lasting change.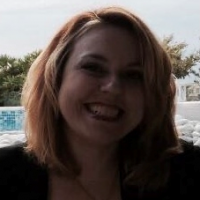 Alessandra Meozzi
Stakeholders and Governance

Heading her own legal practice based in Rome, Alessandra is a renowned expert in the property sector, with a strong focus on the coordinated, integrated and strategic management of the various components and phases of real estate development projects. She brings her expertise in contracts, contractors management and stakeholder communication strategy to unlock the full integrated value of real estate assets. Her passion to integrate environmental sustainability in real estate also led her to challenging roles as Building Manager of large building complexes, such as the Eurosky Tower in Rome.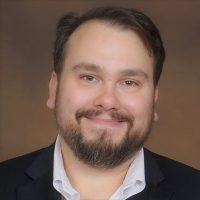 Jim Mellentine
Circular economy and Value Chain

A mechanical engineer by training, Jim specialises in mitigating impacts associated with the organisations' products and value chains. Based in the USA, he brings his expertise in life cycle assessments, environmental and health product declarations and sustainability integration into the products' design process. Jim has worked in a broad range of industry sectors to help set, track and achieve their ESG and sustainability goals.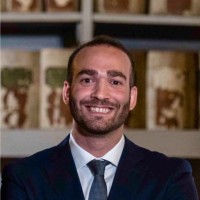 Social impacts and Liveable cities

A project manager focused on territorial and urban policies, with an interest in the impact of new technologies on public space and real estate, as well as on economic and social inequalities. As co-founder of South Working - Lavorare dal Sud, providing guidance to dozens of Italian municipalities to promote remote work from the South, Mario brings his insight on social, economic and territorial cohesion, while also creating a stronger sense of community between remote workers and locals for more liveable cities.