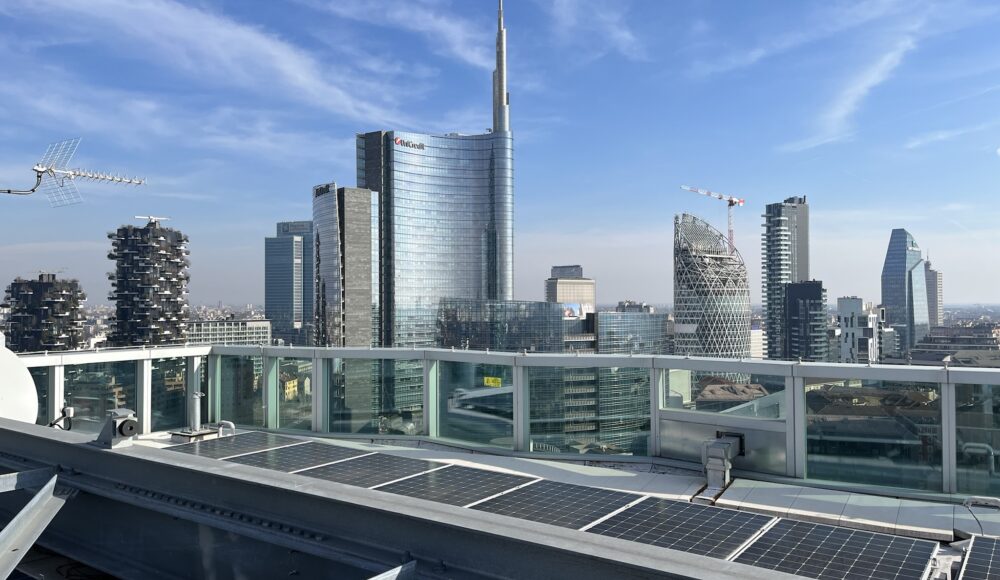 GRESB case study: taking an Italian Client to GLOBAL LEADERSHIP
The Company
The Client (COIMA SGR S.p.A) is a leading platform in the investment, development and management of real estate assets on behalf of institutional investors, with over €10 billion EUR of stabilised assets under management. It helps owners, investors and occupiers with realising direct and indirect investments by producing enhanced assets through its development and renovation projects with a suite of integrated services including, sourcing, planning, funding, managing and valuing and selling properties.
In 2019, the Client participated in the GRESB Real Estate Assessment for the first time, acknowledging the increasing importance of ESG issues. As such, the fund became one of the first Italian participants in the Assessment, achieving a score of 60/100 and placing 54th out of 64 entities in their benchmark group.
In the 2020 Assessment, the Client improved its  performance, achieving scores of 64/100 in the Standing Investments Benchmark and 82/100 in the Development Benchmark. With aims to achieve further improvements in future years, the Client sought in-depth technical support from E.S.G. Solutions.
Our Solution
E.S.G. Solutions began supporting the Client in 2021, when we signed a long-term agreement allowing us to put in place a process of continuous improvement over a number of years. This process included a recurring cycle of information gathering, results analysis, action plan creation and on-going implementation.
Process 1: Information gathering
Each reporting cycle, E.S.G. Solutions liaised with the different areas of the Client's organisation to gather all the information, responses, evidence and data required to complete the Assessment, providing expert advice and guidance on the requirements of each indicator.
Process 2: Gap analyses
Using the results from the most recent GRESB Assessment and information gathering process, E.S.G. Solutions would conduct a gap analysis that compared the performance of the Client against both the assessment requirements and performance of the benchmark group to identify the most material areas of improvement. This analysis was repeated after each reporting cycle.
Process 3: Action plan creation
E.S.G. Solutions created an action plan divided into short-term and long-term actions that would improve GRESB scoring and ESG performance. This was updated each year following the release of the latest GRESB guidance and results of the gap analysis.
Process 4: Implementation
Throughout each reporting cycle, E.S.G. Solutions supported with the implementation of the action plan, analysing and uploading all of the information to the GRESB Portal, and providing additional support as required.
Additional support
To facilitate improvements in GRESB scoring and broader ESG performance, E.S.G. Solutions provided additional support linked to several indicators within the GRESB Assessment. This additional support spanned all aspects of the Assessment, ranging from management practices to asset performance:
Asset-level data analysis

Review and alignment of asset-level data to improve reporting granularity and maximise scoring against the GRESB methodology

EMS creation

Creation of an Environmental Management System (EMS) aligned to the ISO 14001 standard

ESG reporting

Disclosure aligned to the INREV standards for environmental data reporting

Evidence creation

Creation of evidence to capture the ESG practices in place across the Client's organisation and assets.

Technical building assessments

Energy, water and waste audits of the Client's assets to assess performance and identify efficiency opportunities

Third-party reviews

External reviews of energy, water, GHG and waste data, in conjunction with  third-party assurance and GRI alignment
Benefits
Acknowledging that ESG-alignment is an on-going process and not something that can be achieved within a single reporting cycle, the use of a long-term agreement allowed us not only to be more competitive, but also to create and implement a successful plan that added real value and provided a tangible impact to COIMA's operations over time.
Our wide range of expertise allowed us to create an action plan that was fully tailored to the needs of the Client, as well as implementing a variety of different measures that could improve the ESG performance and GRESB scoring over time.
Results
With support from E.S.G. Solutions, the Client achieved year-on-year improvements across all three components of the Real Estate Assessment and the results speak for themselves.
In 2022, they achieved Global Sector Leaders Status for the Development Benchmark as recognition for achieving the highest score within their sector.
E.S.G. Solutions continues to work with the Client for the 2023 Assessment, where we look to maintain the leadership status during a year of significant change to the Assessment and facilitate further improvements in the Performance Component.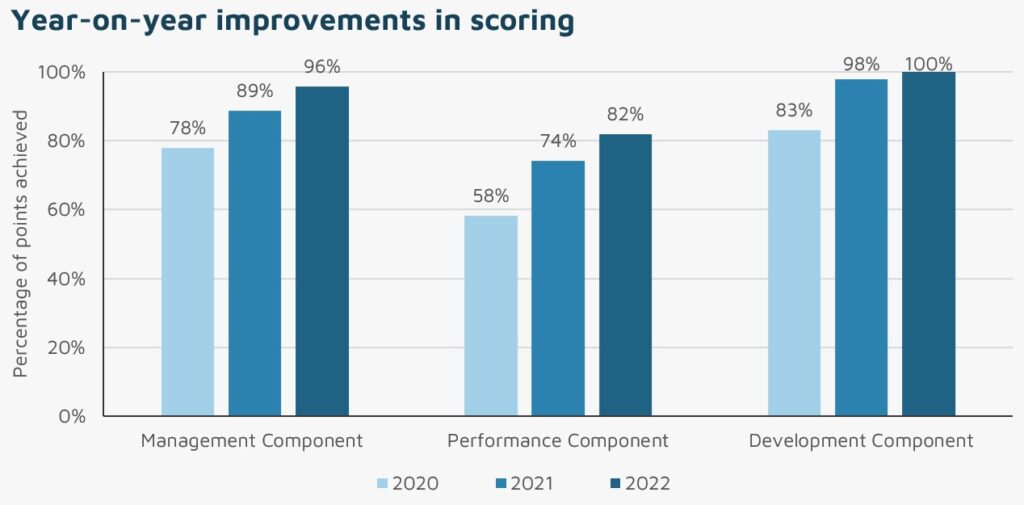 "We are proud of this important result which confirms our commitment in the integration of environmental, social and good governance aspects and strengthens our positioning both on the Italian and European level among the real estate investment funds managers that are most attentive to ESG issues"
Stefano Corbella, Sustainability Officer, COIMA