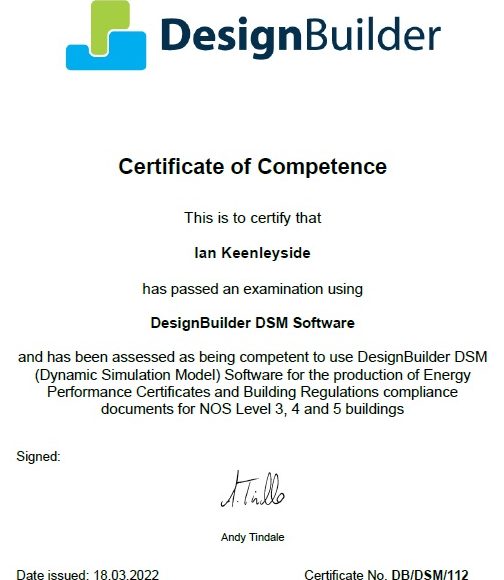 And here's another level-5 Energy Assessor to support our real estate clients with their decarbonisation pathway!
We are delighted to inform our clients that Ian Keenleyside has become a Level 5 Energy Assessor qualified to undertake Dynamic Simulation Modelling (DSM) for the most complex buildings in the UK and abroad!
We now employ two certified Energy Assessors who could use both IES and DesignBuilder Software to undertake detailed thermal modelling, which can be exploited to estimate the energy, carbon and cost savings associated to the Net Zero Carbon pathways proposed for real estate portfolios.
If your property is subject to MEES (Minimum Energy Efficiency Standard) risk, please be in touch with us as our Head of Sustainability will be happy to explain to you the benefit of exploiting DSM rather than SBEM (Simplified Building Energy Modelling) for all your Energy Performance Certificates in the lower asset rating bands (D, E, F an G).