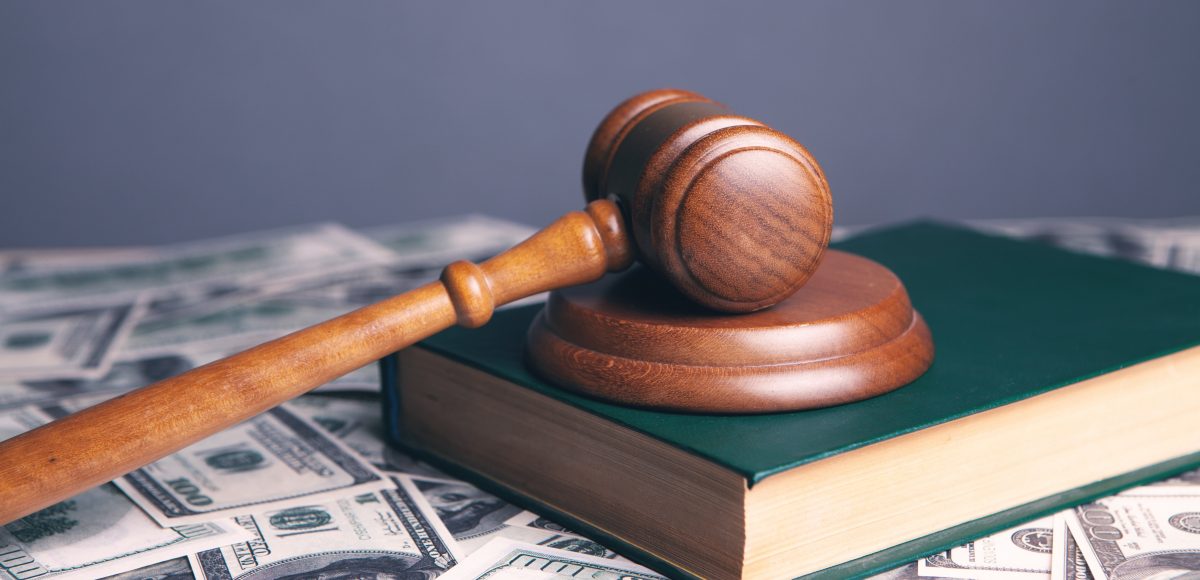 ESOS Update – Non compliance penalties close to £2 million now!
Energy Saving Opportunity Scheme (ESOS) Notification System
From 1st February 2023 the ESOS Notification System will no longer be available to make amendments to Phase 2 notifications (which was due on 5th December 2019).
The Environment Agency (EA), Natural Resources Wales, Scottish Environment Protection Agency and Northern Ireland Environment Agency will be in contact directly with any organisations for whom notifications may be required following this date on how to do this.
BEIS would welcome hearing from any businesses who participate in ESOS and who wish to take part in research (interviews and workshops) with the supplier it is engaging to develop a new, modernised and user-friendly IT solution for notifying compliance with ESOS requirements. The IT solution will include additional features to enable the implementation of new requirements in compliance period 3 on the disclosure of additional data from ESOS reports, including information to support improved compliance monitoring and enforcement, as well as disclosure of target / action plans, as set out in the Government Response to the consultation on strengthening ESOS.
BEIS is particularly interested in hearing from any organisations that participate in a number of other schemes besides ESOS e.g. (Emissions Trading Scheme, Climate Change Agreements, Streamlined Energy and Carbon Reporting and reporting schemes in the Devolved Administrations) as well as any that use ISO 50001 for compliance (either wholly or for part of their organisation) to enable it to consider ways to streamline inputs and reduce cumulative administrative needs for businesses. If interested, please email BEIS directly at [email protected].
Phase 3 Qualification and Compliance
The qualification date for Phase 3 was 31st December 2022 and the compliance deadline is 5th December 2023, as set out in the 2014 ESOS Regulations. BEIS have confirmed that there was no change to the qualification criteria before the qualification deadline.
Qualifying organisations are any UK large undertaking that either:
employs 250 or more people, or
has an annual turnover in excess of £44 million and an annual balance sheet total in excess of £38 million
as well as any organisations that are part of a corporate group containing an undertaking that meets these criteria. Where a corporate group participates in ESOS, unless otherwise agreed, the highest UK parent will act as a 'responsible undertaking' and be responsible for ensuring the group as a whole complies.
Businesses that meet the qualification thresholds set out for large undertakings above (or for corporate groups, the 'responsible undertaking' for that group) should therefore calculate their total energy consumption (TEC) across 12 consecutive months for the buildings, industrial processes and transport they are responsible for.
The TEC must include 31 December 2022 and enables businesses to identify the significant energy consumption which will be required to be audited. The current ESOS regulations require the significant energy consumption (SEC) to be at least 90% of the TEC, although BEIS indicated in the Government Response to the consultation on ESOS that they are intending to increase this to at least 95% of TEC.
PAS 51215 Public Consultation
In the Government Response to the ESOS consultation, BEIS set out the intention to introduce changes in Phase 4 to refocus the ESOS scheme to cover both energy efficiency and net zero. The Government Response also set out the intention to work with BSI, the UK's national standards body, to produce a Publicly Available Specification (PAS) which sets out the requirements for the process of carrying out an energy and net zero assessment, as well as revising the current PAS 51215: 2014 to set out the additional net zero competency requirements for assessors. These two standards are being developed in parallel as part of the same PAS development process.
As part of this process, BSI will be launching a public consultation on the two draft standards, provisionally numbered PAS 51215-1 and PAS 51215-2, on 6th February 2023, which will run for 6 weeks until 20th March. This will be an opportunity for ESOS participants to review and comment on the draft standards before they are finalised. We expect to provide details to participants on how to respond to the consultation shortly. We will aim to make these new PAS standards available so that participants that want to include a net zero aspect to ESOS in Phase 3 can do so on a voluntary basis, but net zero requirements will not be made mandatory in Phase 3.
If you have any queries in relation to BEIS' consultation, please email BEIS at [email protected]. We will communicate further detailed changes to the ESOS scheme as soon as we are able, via our newsletter.
Enforcing ESOS Compliance – Phase 2
The Environment Agency has so far issued:
2,751 Compliance Notices
2,133 Enforcement Notices
123 Civil Penalties amounting to £1,927,761
in relation to non-compliance with Phase 2.
To comply with ESOS, qualifying organisations must notify the Scheme Administrator using the scheme portal by the compliance notification date. The enforcement activities include corporate groups in the UK where we believe they may have been required to participate in Phase 2 of ESOS but we do not have a record of a completed notification for them.
If you receive a enforcement notice, you must inform the relevant Scheme Administrator (e.g. the EA in England) if you are in the process of completing your ESOS obligations or provide evidence that you have already submitted a notification or do not qualify for ESOS.
ESOS Compliance Audits
The programme of compliance audits for ESOS participants continues. All compliance audits are currently being carried out on Phase 2 evidence packs. We are proud to announce that all our ESOS Compliance Period Two clients belong the top 30% of the participants who have passed the audits as "compliant". To date the auditing programme has resulted in the following levels of compliance: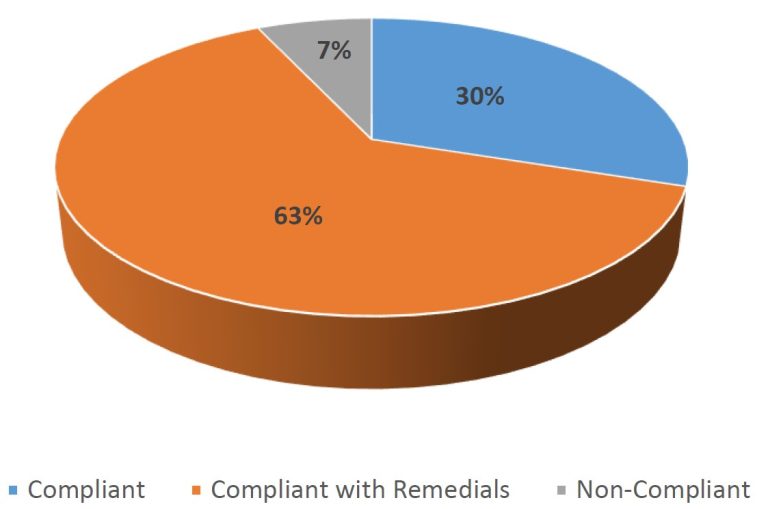 The areas in which issues requiring corrective action have been found include:
Organisation Structure
Total Energy Consumption & Significant Areas of Energy Consumption
Sampling Approach and Quality of ESOS Energy Audit
Energy Saving Opportunities
If you have any queries relating to ESOS, please feel free to be in contact with us at E.S.G. Solutions at [email protected]. Alternatively you may email [email protected] or consult the ESOS guidance.