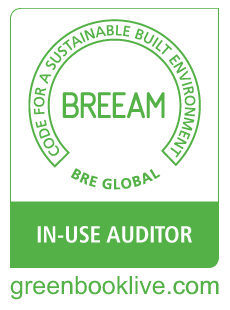 BREEAM In-Use platform migration
Following BRE's recent communications about migration of the BREEAM In-Use scheme to the BREEAM Projects platform, we would like to confirm the final dates for the platform migration.
The migration will take place over the weekend of 15th and 16th July to minimise disruption. Here are the details:
Saturday 15 July 2023 at 00:00 BST (19:00 ET) – the BREEAM In-Use and BREEAM Projects platforms will close for the migration.
Monday 17 July 2023 at 08:00 BST (03:00 ET) – the BREEAM In-Use scheme will reopen within the BREEAM Projects platform. You can access it through the existing BREEAM Projects site.
During this time, both the BREEAM In-Use platform and the BREEAM Projects platform will be offline, and nobody will be able to log into their accounts.
What will be migrated
All login details and accounts will remain the same
All existing assets, measurements, assessments, certifications and data entries
These will be migrated into BREEAM Projects across the following versions:
BREEAM International In-Use V6 Commercial
BREEAM International In-Use V6 Residential
BREEAM USA In-Use V6 Commercial
BREEAM USA In-Use V6 Residential
What to do before the migration
BRE are committed to mitigating the risk of data loss during the migration process, but it is critical that all Assessor Organisations have stored assessment evidence in their own systems to prevent loss and to meet the terms of the BREEAM licence. As a reminder about data requirements:
The responsibility of maintaining records related to the assessment sits with the Assessor Organisation. The Licence terms and conditions require Assessor Organisations to maintain all evidence supporting the assessment for a minimum of 10 years. This means within systems and structures under the Assessor Organisation's internal controls. As noted in the Operations Manual (SD5070 for all BREEAM schemes and PD101 for USA In-Use), submitting copies of evidence to BRE Global for Quality Assurance and certification purposes in any format does not release Assessor Organisations from this obligation.
Storing evidence in BRE's platforms is not acceptable to meet this obligation. BRE's systems and tools are not designed or operated for this purpose. As stated in their Operations Manual, BRE Global use the evidence provided by the licensed Assessor for the purpose of making a certification decision. They do not keep all assessment evidence for the ten-year period once a certification has been made.
The migration of data from BREEAM In-Use to BREEAM Projects may impact evidence availability within BREEAM In-Use assessments. BRE are committed to mitigating the risk of data loss during the migration process, but it is critical that all Assessor Organisations have stored this evidence in their own systems to prevent loss and to meet the terms of the BREEAM licence. As noted in BREEAM In-use online platform terms of use, BRE Global are not responsible should there be a loss of evidence in their platforms.
BRE strongly encourage organisations and BIU Assessors to conduct an audit of the assessments they have completed to date to ensure their organisation is in control of the records as required by the licensing terms. The BREEAM In-Use online platform has a facility that allows users to download all the evidence associated with an assessment into a zip file, making it easy to complete quickly should there be a gap in the records.
Where to find further details
BRE will shortly be releasing an updated System User guide to support organisations and BIU Assessors as we migrate into BREEAM Projects. BRE have also collated some FAQs to help with any questions you may have about the migration. However, if you have any further questions, please raise it using the BREEAM Assessor webform or by sending an email to. [email protected].