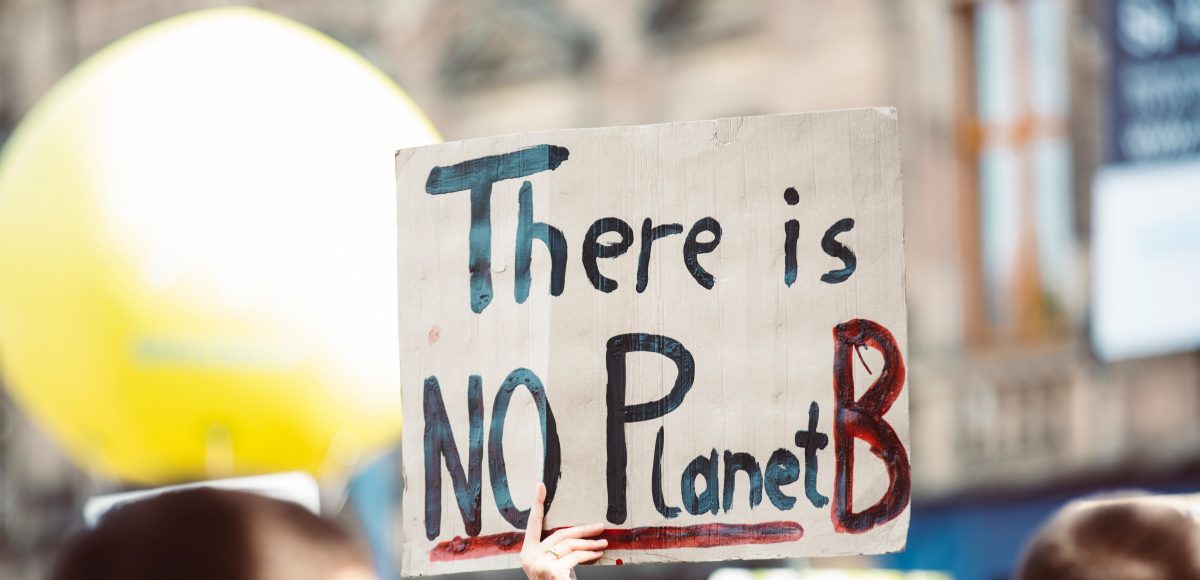 Missed the first week at COP26? Here's your 2-minute executive summary
As we have started the second week of COP26, our Sustainability Consultant Theo Bibby would like to share with you some of the key takeaways from week one.
World Leaders Summit (1st-2nd):
More than 130 countries representing 90% of the world's forests commit to ending and reversing deforestation by 2030.
Over 40 world leaders, representing 70% of the world economy, have signed up to the new Breakthrough Agenda which aims to scale and speed up the development and deployment of clean technologies by 2030.
EU Catalyst Program was announced which aims to mobilise $1 billion of investments between 2022-2026 to build large-scale, commercial demonstration projects for clean technologies.
India pledged to reach net zero emissions by 2070 as well as obtaining half of its energy from renewable resources by 2030.
The CFA Institute issued the first voluntary global standards for disclosing how ESG issues are considered in an investment product's objectives, investment process, and stewardship activities.
Finance Day: (3rd):
The formation of the International Sustainability Standards Board (ISSB) was announced with the aim of developing a comprehensive global baseline of sustainability standards.
Financial firms, accounting for 40% of global assets, pledge to align with 1.5 degrees.
The UK will force all financial institutions and listed companies to publish net zero transition plans from 2023.
Energy Day (4th):
World leaders pledge to cut methane emission levels by 30% by 2030 with the aim of eliminating over 0.2oC of near-term warming.
Over 40 countries have signed a commitment to end all investment in new coal power generation domestically and internationally, and agreed to phase out coal power in the 2030s for major economies and 2040s for poorer countries.
Two studies concluded that if all of the commitments made during COP26 could limit global warming to around 1.8C IF they are met.
Youth and Public Empowerment Day (5th):
Thousands of youth protestors marched through Glasgow and other cities around the world as were criticized for not doing enough.
Youth activists including Greta Thunberg has dubbed COP26 as a failure and nothing more than a PR event with the same pledges that governments have been making for years.
Nature Day (6th)
45 nations have signed a new agricultural policy designed to help policymakers make the necessary changes to deliver a low-carbon, deforestation-free food system that supports farmers and others across the food chain
At E.S.G. Solutions, we would be inclined to agree with the protestors that COP26 has been a failure thus far as the pledges that have been announced are just empty words without the establishment of penalties for missing the targets. We are however, encouraged by the scale of public and consumer protests which will hold world leaders and multinational firms accountable for failing to act on climate change and will add a level of pressure that was not previously in place.
Whilst the majority of the pledges have been disappointing, we are encouraged by the formation of the ISSB and the commitment to establish a global baseline of sustainability standards and definitions as well as mandatory climate-related reporting. Currently, interpretations of key terms such as Net Zero, green, ESG, offsetting, and sustainability vary from person-to-person reducing their credibility and giving rise to greenwashing. The creation of a global baseline that sets out clear definitions is the only way to eliminate greenwashing, and alongside mandatory climate reporting, will verify an entity's sustainability claims and provide clarity for investors and consumers, allowing them to act in line with their ideals and force entities to change or risk becoming stranded.