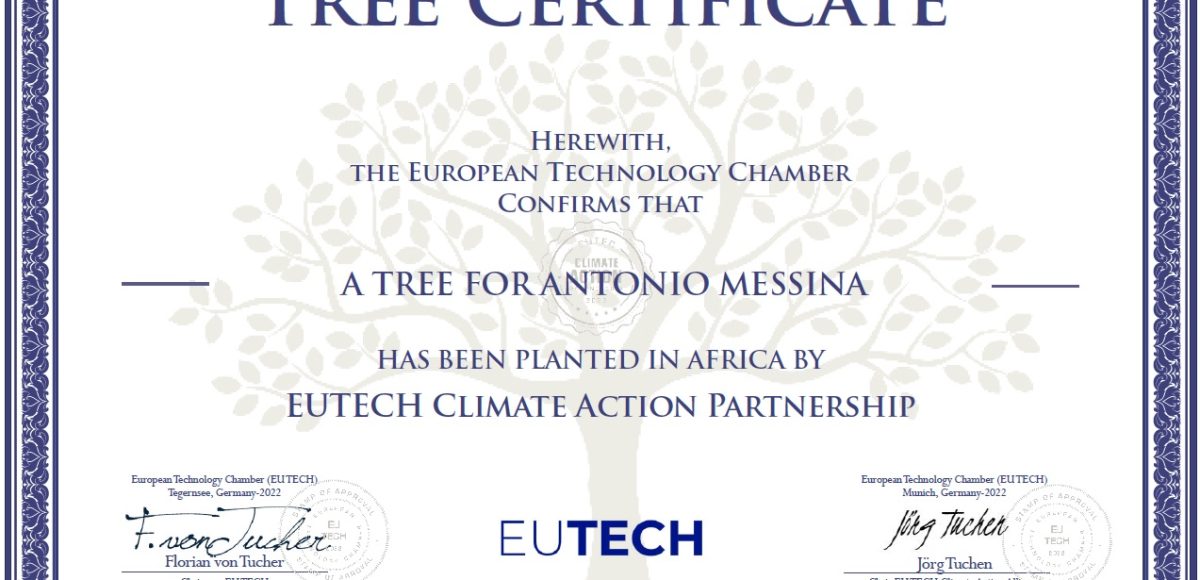 EU TECH Chamber's "What are the Benefits of ESG Reporting?"
Earlier this year we have been invited as keynote speakers to join one of the most interesting panels of 2023, which has received many favourable remarks and feedbacks about our speech.
In return we have received a Tree Certificate, as one of the EU Tech Chamber's main sustainability goals was to plant a tree in Africa in our name, to help with the reduction of carbon emissions.
In case you missed the webinars, the European Technology Chamber brings to you a highlights recap video of the Climate Action Alliance event which took place on 14th December 2022 with Thara TK, Founder & CEO ESG Minds, Thuy Nguyen, Founder & CEO, TerGo, Carolin Jonczyk, ESG Strategy Consultant, and Antonio Messina, Founder & Managing Director, E.S.G. Solutions.