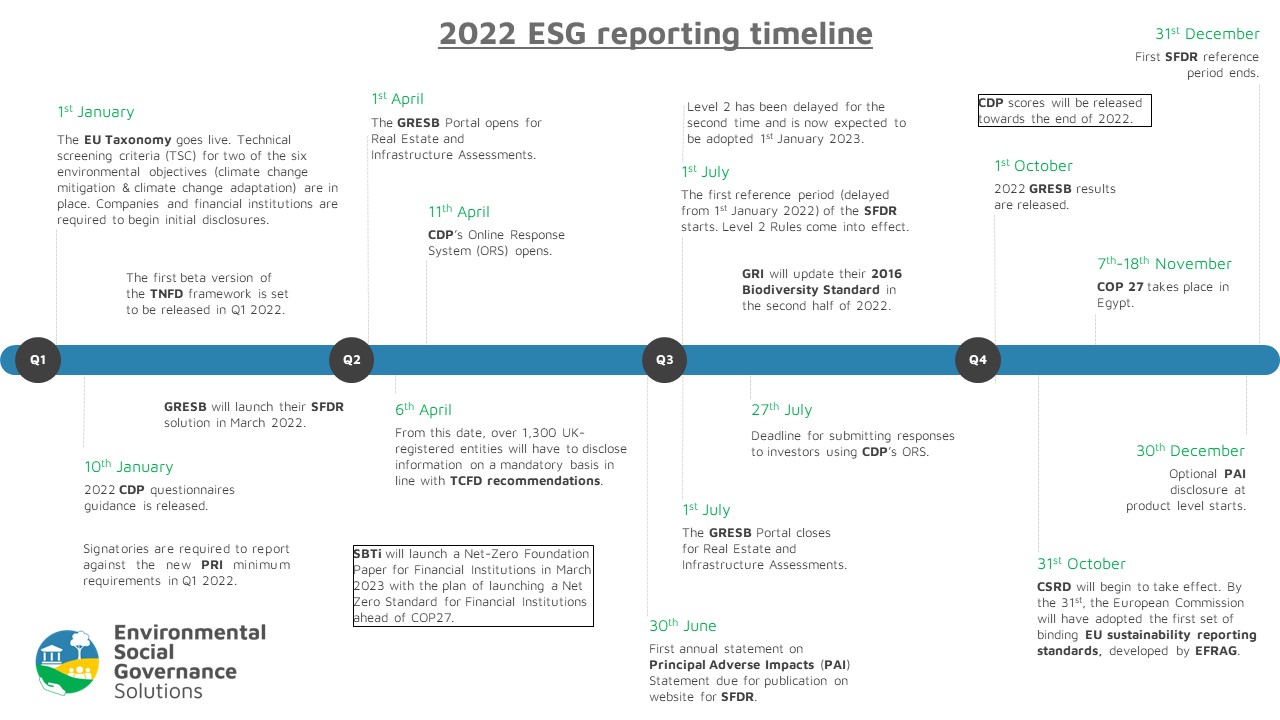 2022 ESG reporting timeline
At E.S.G. Solutions we need to keep track of the key events that are taking place in 2022 around the sustainable finance agenda and we thought to share our own year planner with our website visitors.
Please feel free to reach out if you want to exchange views with us, add further dates and of course ask for some support to complete your disclosure and compliance tasks!